With over 100 years of combined industry experience our expert Field Service crews are the best choice in Northeast Ohio for all of your Lift Service needs. Whether you're looking for Professional Lift Installation, Lift Relocation, Lift Removal, or Lift Repair you can trust Northcoast Equipment to deliver. We can help with all of the logistics of purchasing a lift from receiving equipment at our warehouse, delivering the equipment to your location, to providing professional installation services. We can also help with the relocation of your lift and even offering full service on-site lift repair for any ALI Certified lift.
Our fully stocked Field Service Technicians are knowledgeable on all Makes/Types of Automotive Lifts and are ready to visit your location to help diagnose/repair any issues you are having with your equipment. We also offer same-day emergency services in the event a customer car is stuck on a lift that isn't functioning properly.
See below for more information or to schedule a service Contact Us today!
---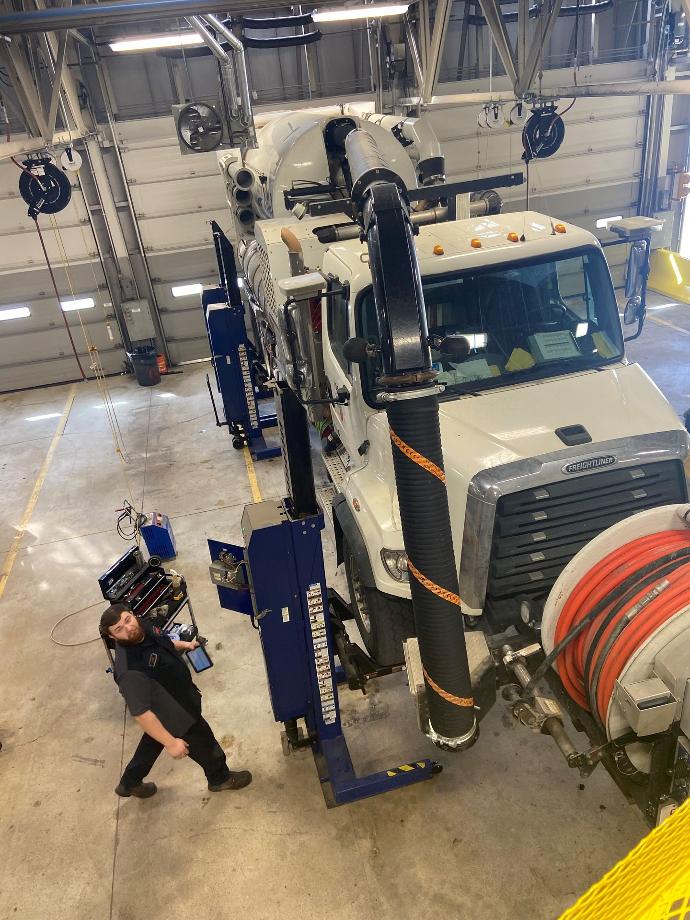 Lift Inspections - ALI Certified Makes Only
Here at Northcoast Equipment we do inspections a little differently. Most inspections are typically someone simply walking around your equipment with a clipboard checking boxes. Here at NES we perform what we call a Lift Maintenance/Inspection. This allows us to provide our customers with way more value during the inspection process.
Our expert lift technicians not only will provide you with a detailed report with all issues found, but was also perform maintenance on your equipment during the inspection. We are torquing, tightening, greasing, and adjusting your equipment to ensure that you not only are provided with all the info you need after the inspection, but also the peace of mind that your equipment is up-to-date on all common maintenance items when we leave your shop.
Contact us today to schedule your NES maintenance/inspections!
Lift Installation - ALI Certified Makes Only
Our expert lift installation crews have been providing Northeast Ohio with the absolute best lift installation services since 1993. With safety as our number one priority we take all the guess work out of the lift purchase process.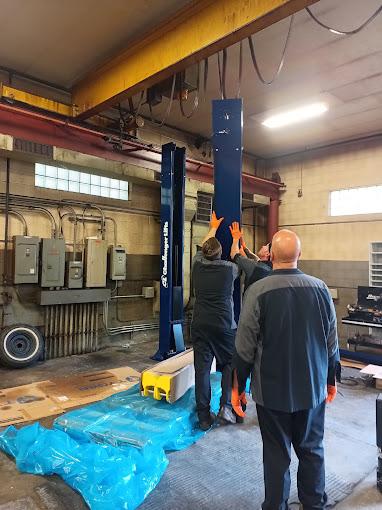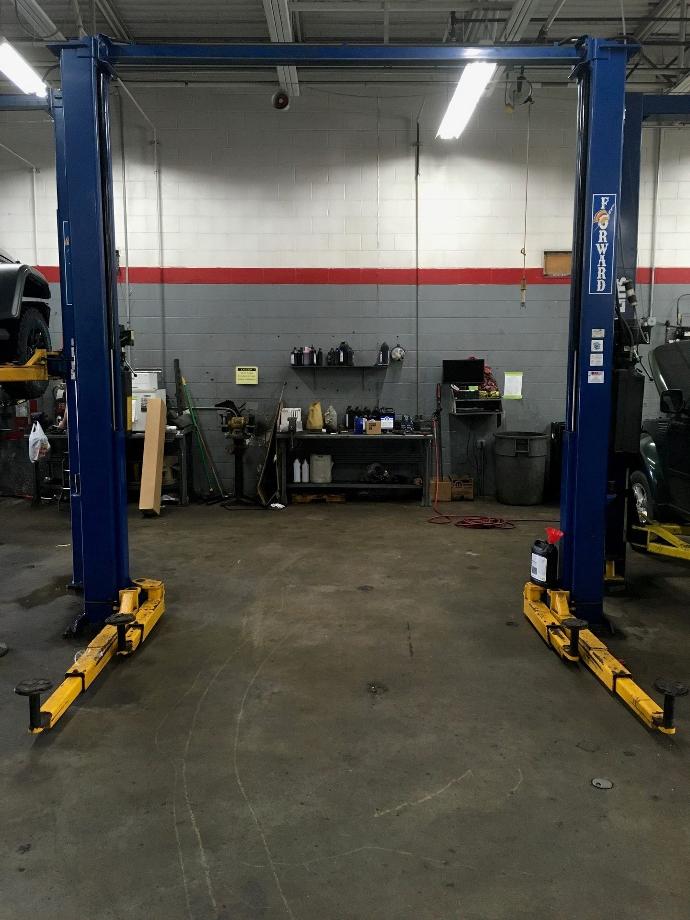 Lift Relocation - ALI Certified Makes Only
If you're moving your business or personal lift to a new location be sure to call Northcoast Equipment for your lift relocation needs. We can remove your existing lift, inspect the condition of common wear components, transport your lift to the new location, and repair/install your lift at the new location. Call us today for a quote based on type of lift and distance of the move.
Lift Repair - ALI Certified Makes Only
If you currently have a lift that is not functioning properly, whether purchased from us or not, give us a call today to schedule a service call. One of our highly trained technicians will be dispatched to your location to assess the issue and provide an estimate for repairs. More often than not our service techs will have necessary parts in stock on their truck and can complete the repairs same day!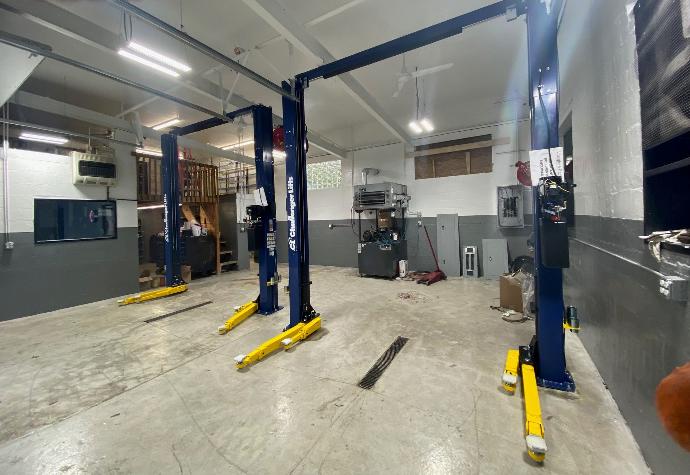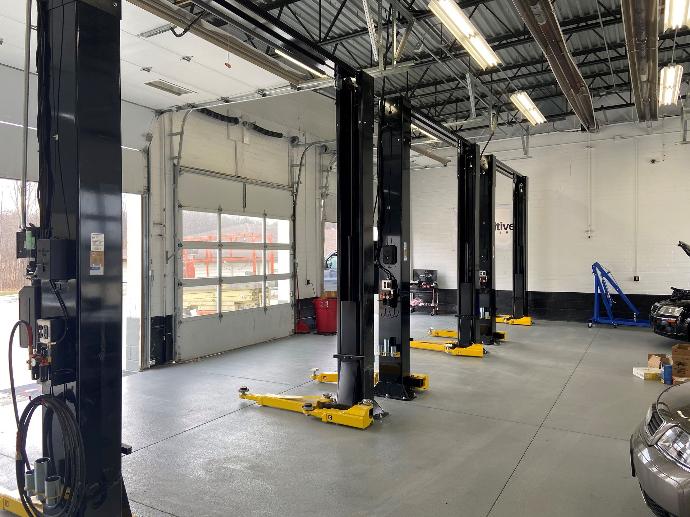 Lift Removal - All Makes
If you're just looking to have a lift removed we can help with this as well! We offer lift removal services to either leave the old equipment on-site or we can haul it to the scrap yard for you! Call today for an estimate!
Lift Pre-Purchase Site Evaluation
If you're thinking about purchasing a lift and are unsure whether your ideal installation site is adequate give us a call. We will measure the location to ensure ceiling height and bay depth/width is adequate for the type of lift you're thinking of purchasing. We will also inspect the condition of the concrete to ensure there are no issues with cracks/saw cuts that would cause unexpected delays/costs during the installation phase.
The best part?! Site evaluations are free-of-charge as long as the lift is purchased from Northcoast Equipment. If you've already purchased a lift our competitive service call rates will give you peace of mind that everything will go smoothly during your scheduled install.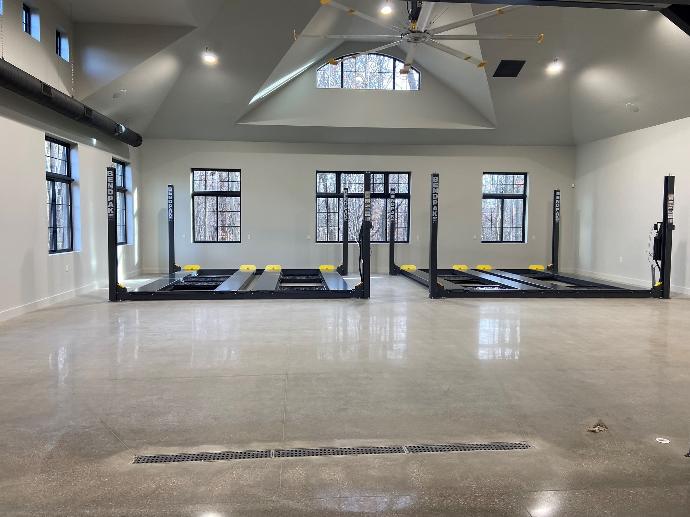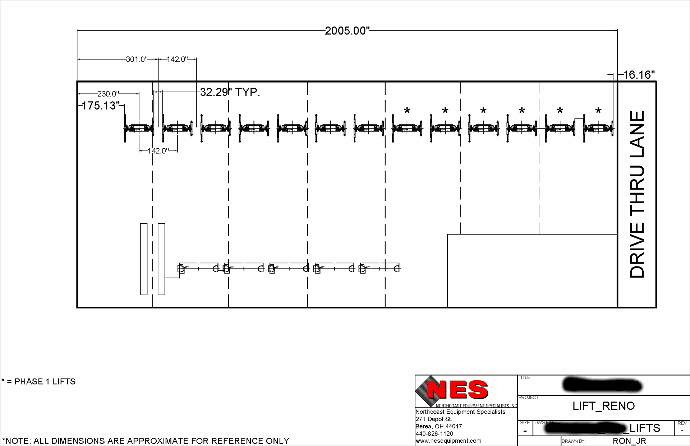 Professional CAD Layouts
Depending on the complexity of the job our on-staff Mechanical Engineer can work with you to draw up your garage or service center to help plan out the placement of new equipment. Whether you're a large dealership planning a new service center, or a home enthusiast that wants to make sure the layout will fit your needs, we'd be happy to help you plan everything out prior to your purchase to make sure there are no surprises.