Commercial Grade 2-Post Lifts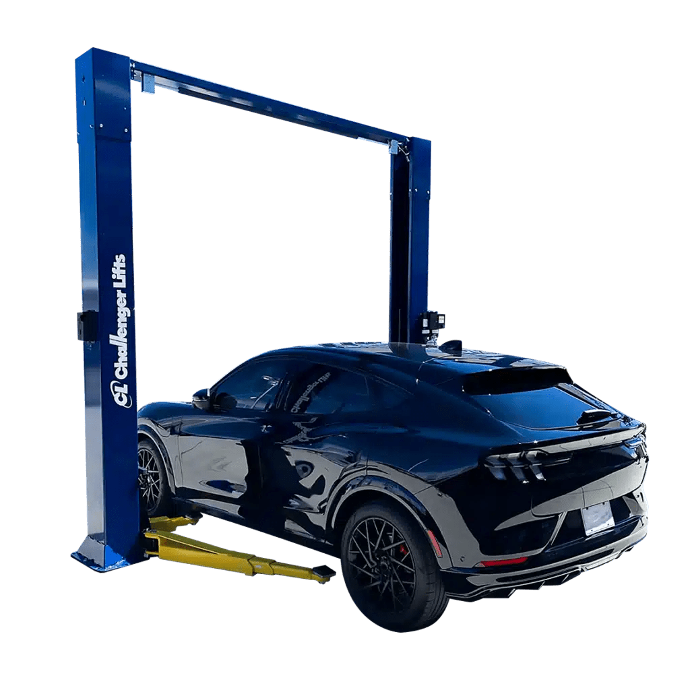 Challenger's CL10V3 model features the exclusive Versymmetric® technology to allow you to service the widest range of vehicles and maximize your bottom line. 3-stage front and 3-stage rear arms with our industry-first directSPOT™ design eliminate the need to shuffle a vehicle back and forth to swing the front arm clear of the tire to reach recommended lift points. Accurate first-try spotting will boost your productivity as well as reduce frustration in your shop.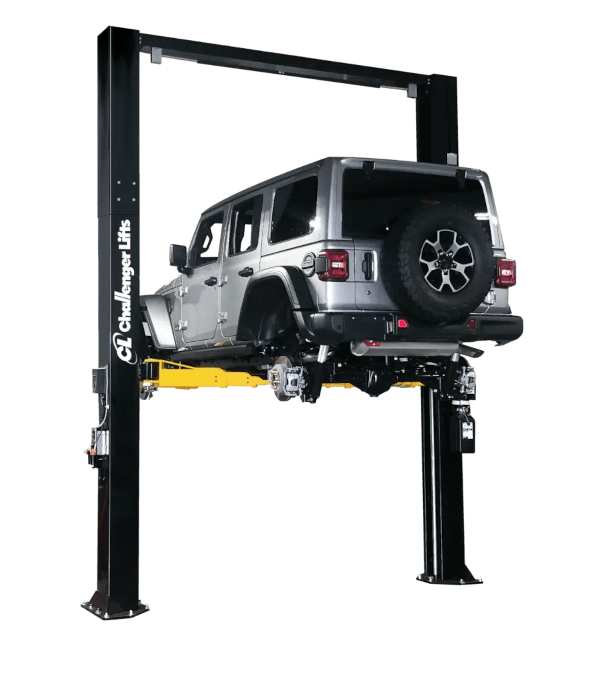 Challenger's 12,000 lbs. 2-Post now features the same width adjustability we developed for our 16K & 20K 2-Posts. Accommodate a wide range of standard cars, trucks, vans, and SUVs within the same service bay with +6″ & +12″ width adjustment (during installation) and +1′ & +2′ optional column extensions. Standard features also include 3-Stage front and rear arms and premium telescoping footpads.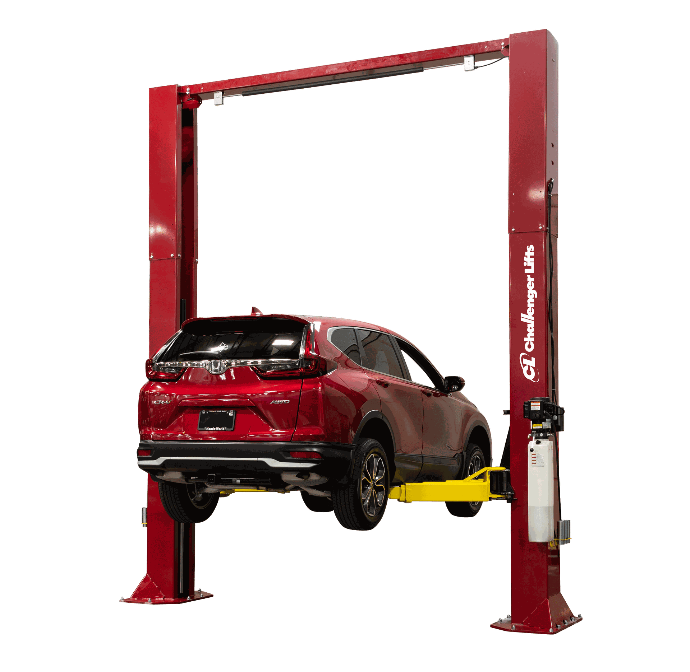 Challenger HD CL16/CL20
The CL16-3S has the capacity and height required to symmetrically lift service trucks and 3-stage front and rear arms to lift smaller vehicles asymmetrically. Additionally featuring low profile pickup pads and an adjustable width and height. 2ft height extensions are available for additional clearance.

---
Economy Grade 2-Post Lifts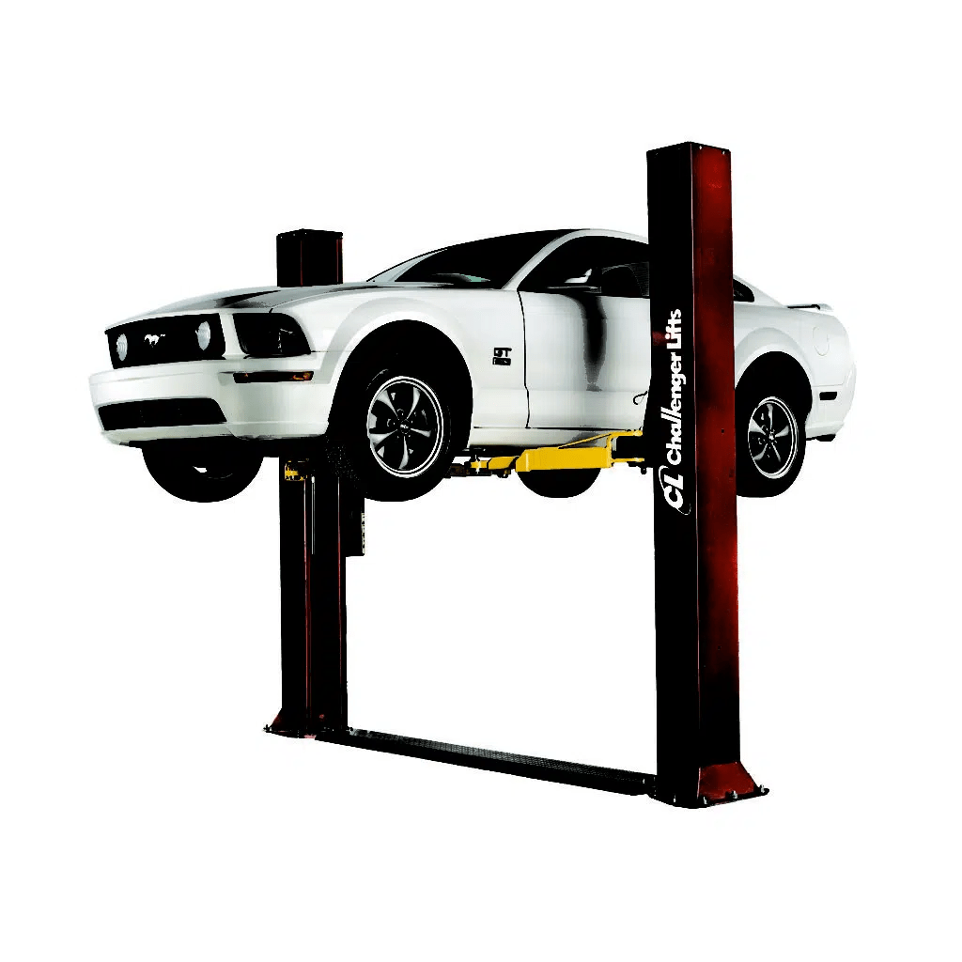 Challenger CLFP9
With a 9,000 lb. capacity and 10' 7/8" overall column height, Challenger's CLFP9 2-post is ideal for low ceiling applications. 3-stage front and 3-stage rear arms provide maximum sweep, arm retraction and reach. A low-profile drive-over floor plate allows for easy vehicle positioning, which makes it great for home enthusiast garages or professional service shops. The CLFP9 also features double-telescoping screw footpads, a durable powder coat finish and plated arm pins.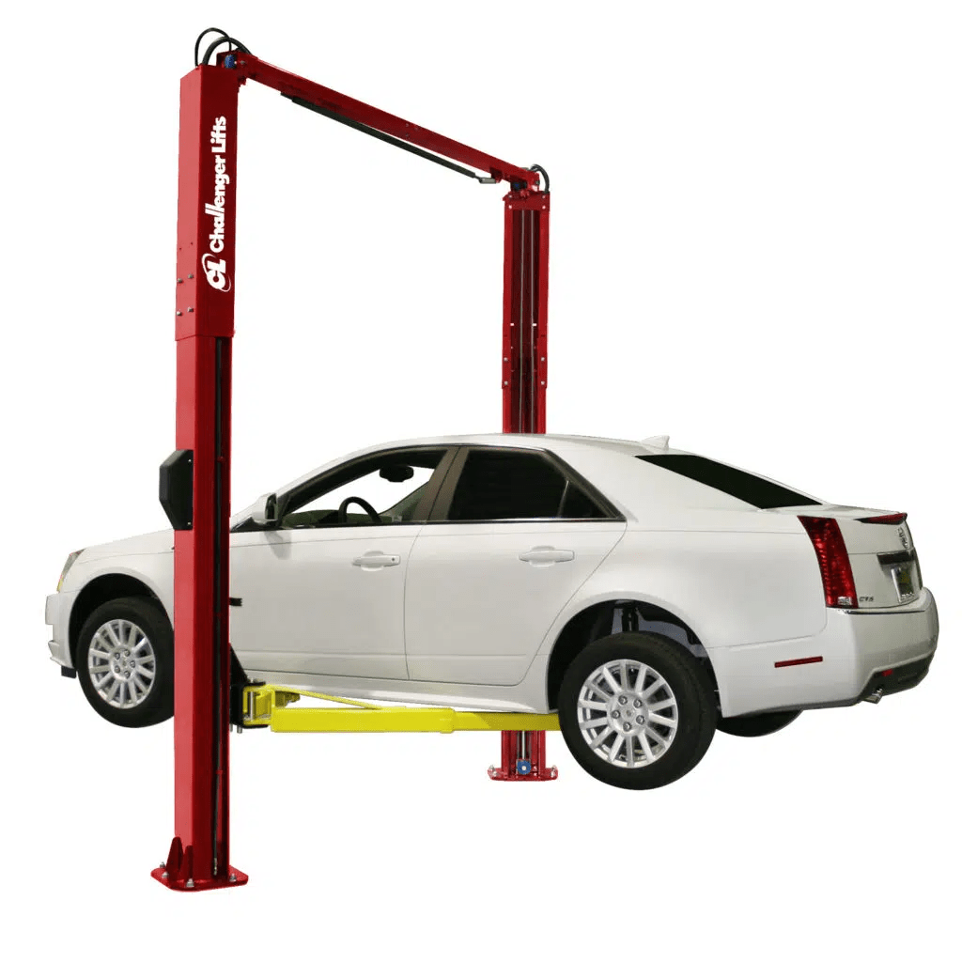 Challenger SA10
Challenger's SA10 2-post lift offers 10,000 lb. capacity. You can install the SA10 in either symmetric or asymmetric position, depending on your service needs. The SA10 also features adjustable height and width options to further customize it to meet your needs. Innovative 3-stage front and 2-stage rear arms provide greater overall sweep.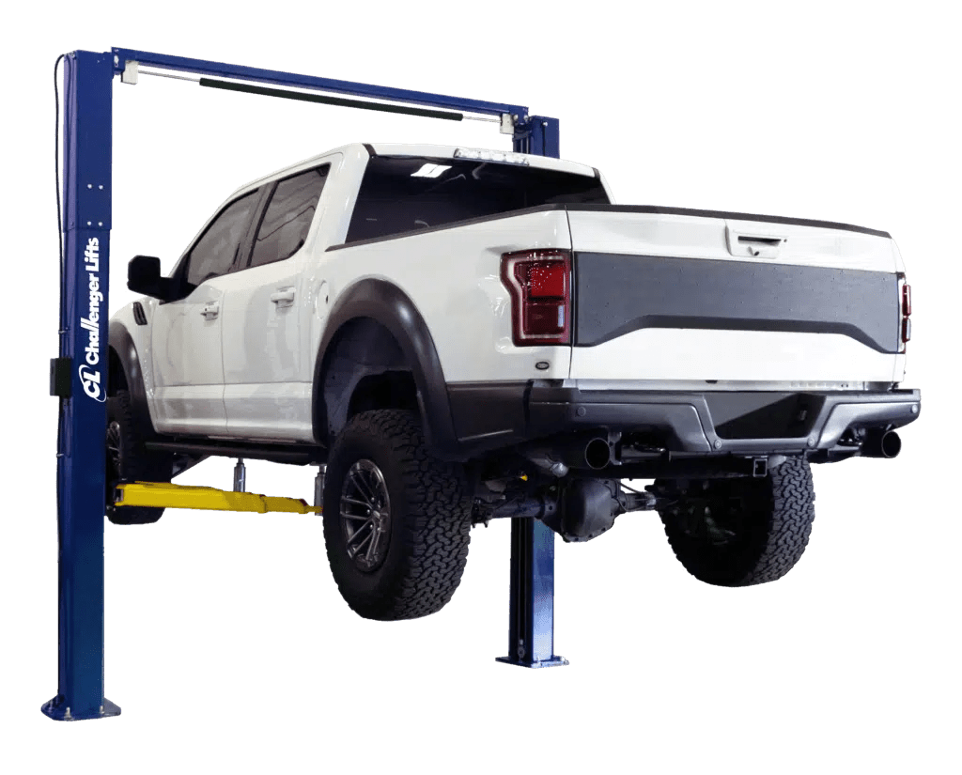 Challenger VLE10
Challenger adds the industry leading Versymmetric® Technology to the popular economy grade 10,000 lb 2-post lift, the LE10. Expand your service capabilities with the VLE10's ability to lift a wide range of vehicles, including Forbes Top 20 Best-Selling Vehicles of 2020.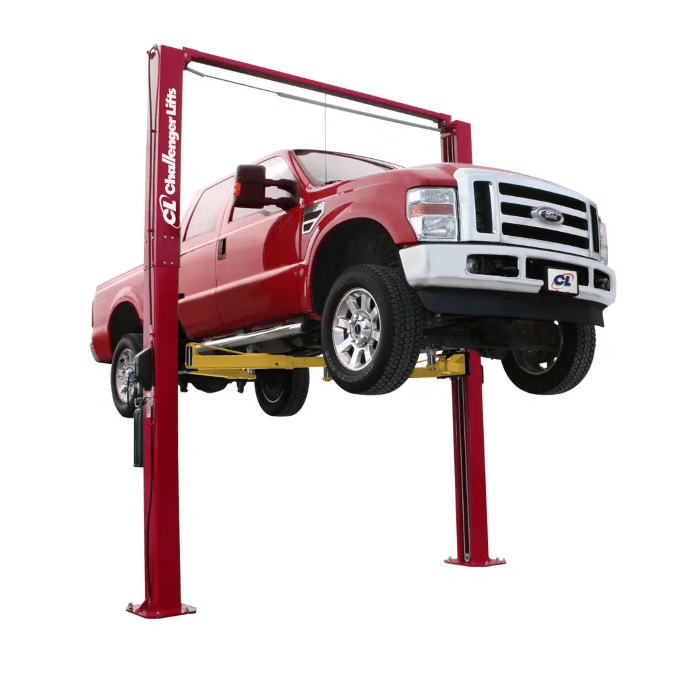 Challenger LE12
Challenger's LE12 is the perfect economic 2-post lift for servicing trucks and other vehicles up to 12,000 lbs. Heavy-duty 2-stage front and 2-stage rear arms offer symmetric lifting capability. Also, adjustable column height accommodates higher profile vehicles while providing ample servicing headroom. The LE12 comes standards with stack adapters. Accommodate higher profile vehicles with optional 2 foot column extensions.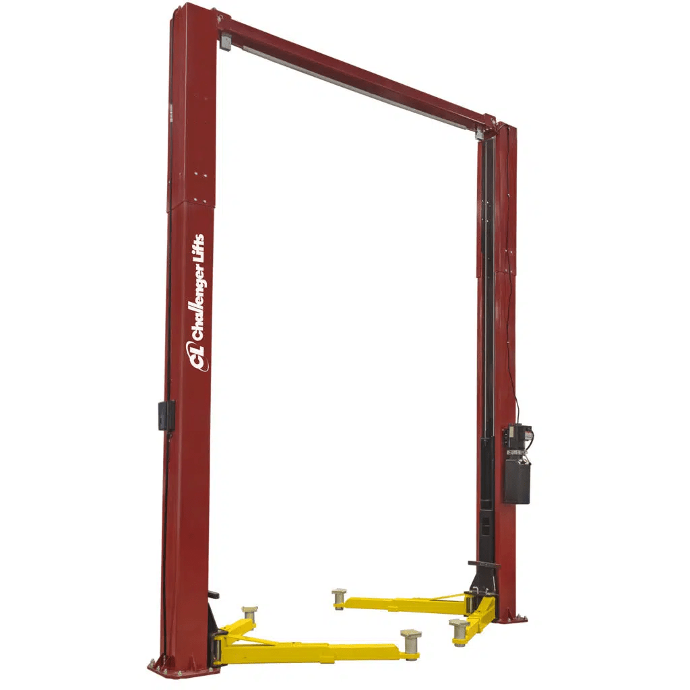 Challenger E15
We designed our new E15 2-post lift to be an economic option for servicing vehicles up to 15,000 lbs. Heavy-duty 2-stage front and 2-stage rear arms offer symmetric lifting capability. Includes a built-in 2 foot column height extension to accommodate higher profile vehicles. The E15 also comes standards with stack adapters.
This lower cost option doesn't sacrifice the features you've come to expect. The jacketed single-point mechanical lock release system was once exclusive to our CL Series.